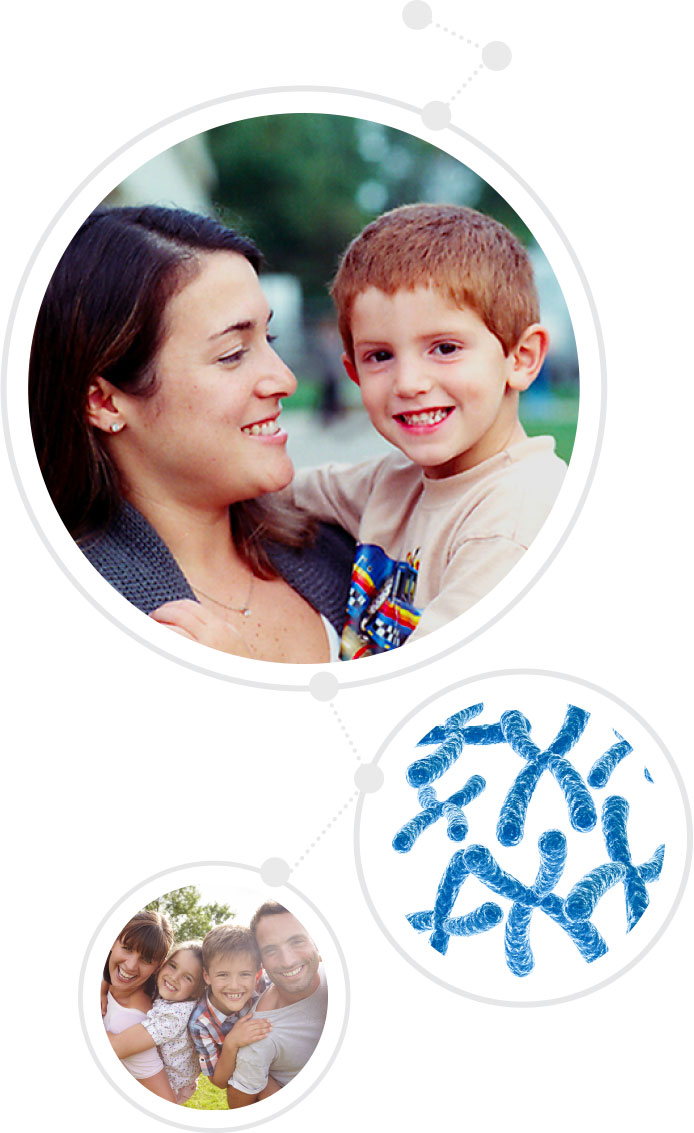 Discovering the reach of a gene mutation.
Fragile X syndrome is a genetic condition caused by a full mutation of the FMR1 gene, and is the most common known genetic cause of autism. About one-third of individuals with fragile X exhibit behaviors consistent with an autism diagnosis.
The FMR1 mutation was discovered less than 30 years ago, so there's still much to be learned about the specific characteristics of people with fragile X and their family members. At the Neurodevelopmental Disabilities Laboratory at Northwestern University, we're studying language and social characteristics related to the FMR1 gene through families – individuals affected by fragile X, as well as their relatives who may be carriers of the FMR1 premutation.
We're investigating how the FMR1 gene relates to language and social features throughout development, and how involved it is in the symptoms associated with autism. We're currently recruiting individuals with fragile X syndrome and their parents, grandparents, and siblings – as well as individuals without fragile X and their families – to participate in our important family study.