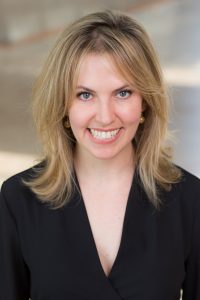 Leading our lab with dedication.
Molly Losh, Ph.D., Principal Investigator
JoAnn G. and Peter F. Dolle Chair in Learning Disabilities
m-losh@northwestern.edu
Molly Losh is a developmental psychologist whose research focuses on autism and related conditions – specifically on social communication and associated abilities, and how such features may span diagnostic boundaries. Work from Dr. Losh's lab has helped identify key mechanisms that might underlie the social-communicative impairments in autism; her work is helping bridge the gap between observable behaviors and their underlying biological and environmental factors – a connection necessary for understanding the causes of autism and related conditions.
Dr. Losh directs the Neurodevelopmental Disabilities Lab, co-directs the Center for Transdisciplinary Training (in Northwestern's Institute for Innovations in Developmental Sciences), and serves as the Director of Graduate Studies in the Roxlyn and Richard Pepper Department of Communication Sciences and Disorders. She is also a faculty associate at the Institute for Policy Research.